Founded in 2012, Eutectic Gallery plays a vital role in the development of the contemporary ceramics market and takes a diverse approach to work that intersects the fields of design, craft, and art.
AUGUST 2022 UPDATE:
Eutectic Gallery is Open Thursday-Saturday 12-4pm!
Please email ceramics@eutecticgallery.com to schedule an appointment Sunday - Wednesday.
We ask that you observe social distancing measures and wear a mask during your visit regardless of vaccination statues.
Check out our new YouTube channel for artist interviews and exhibition walk-through videos even if you can't visit in person!

Due to limitations brought on by the pandemic, purchases could take upwards of 2-3 weeks to ship. Thank you for your patience and understanding during this strange time.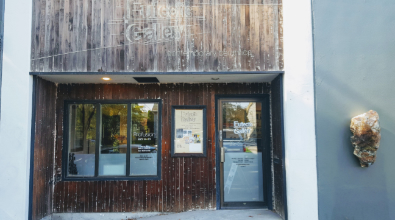 Eu・tec・tic – [yoo-tek-tik]
adj.
:
The proportion of constituents in an alloy or other mixture that yields the lowest possible complete melting point; often lower than the constituents on their own.
Through 24 exhibitions per year, a standing retail space featuring the best in contemporary studio pottery, and a blossoming online presence, Eutectic promotes both established and emerging local, national, and international artists. Eutectic partners with the local and national arts community through artist talks and residency opportunities, and fosters arts education through internships, partnerships with local schools, participation in the National Council on Education for the Ceramic Arts, and welcomes students of all ages and levels for personalized gallery tours. Located in the Kerns neighborhood of Northeast Portland, Eutectic shares facilities with its sister company, Mudshark Studios, a full-service, small-batch ceramic design and production company.